Hello, my name is Jim Dahrens, and I am the lead Pastor here at Wichita Avenue Evangelical Church. We have 2 other Pastors. Jeff Totten, who is truly my assistant Pastor. He takes care of so many things, so many details, and such a great heart for God and for people. Also, Doug Drysdale. Doug has YEARS of experience. In fact he is near 90 years old. Yet, he is sharp, caring, and offers so much in the richness of God. Doug often leads our Sunday School, often visits with those in the hospital, and gives a message from time to time, among many other things he does. So, you can tell I am a big proponent of "others". I truly can't lead without the teamwork and encouragement of our great staff.
My heart. I am passionate about God. He is such a miracle worker. First, in me. He's taken my messes and made me better and useful. I simply want to be the best vessel I can for Him, my family, my friends, and our church.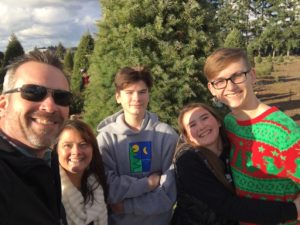 I love my family. My wife and I have been married for 26 years. She is amazing and I truly don't know what kind of a person I'd be without her. She is fun, creative, wise, and yes, beautiful, inside and out. We have one daughter, Heather. Heather is entering college and leaning towards an english major and to become a teacher. She loves to play her saxophone and she is in the wind ensemble at college. And, she loves to hang out with her boyfriend and her great friends. We also have one son, Cooper. He is entering highschool. He is doing really well. He is also musically inclined and loves to play his trumpet. He's in 5 bands at school. He's a character. Way fun to be around. He loves to play music and of course, fortnite, and also hang out with his friends.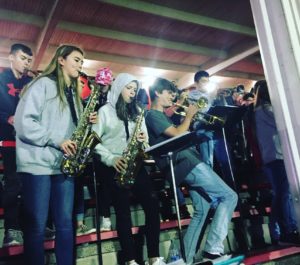 As for me. Some of my major hobbies are playing the trumpet. I still do often at church. Last year I also played in the one more time around again marching band for the rose festival. I also brought my trumpet to Honduras and played for the kids at a project our church is involved in. I also love missions. I have a real heart for actually helping kids. I do here at our church and its no different in 3rd world countries. My wife and I often "adopt" kids God seems to bring into our lives. I also run. Although I've slacked on it recently. But I've run plenty of 10K's and half marathons and 2 years ago I ran my first and possibly only full marathon. Other side notes? I love pizza, coffee, movies, highschool football and basketball games, and simply hanging out with my family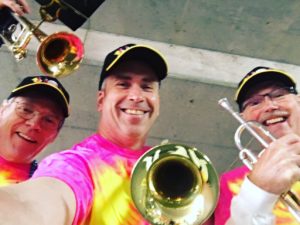 .
I'm an encourager. I love to encourage anyone I can, especially those that are hurting and need hope. I love to expand on the scriptures and bring it into application to anyone I can.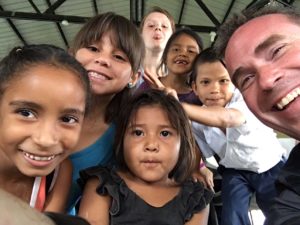 Our church. I can't say enough about our church. What a heart! If you visit, you will sense the great heart of our people. Not perfect, but humble. You can tell it when you meet them and you can also see it in their actions. This past year we submitted ourselves to a church turnaround team. To "turnaround" means to change. And how many of us like change? We want other people to change, but its hard when we have to change. I took a sabbatical the end of 2018 and God seriously made some changes in me. Ask the people of our church. They'll let you know. And, we're not done, nor will we ever be. We don't want to a turnaround program, we want to have a turnaround culture. Our church's main goal is to glorify the great name of Jesus. He's our friend, our provider, our protector, our peace and our power, and our salvation. We want ANYONE to walk into our doors knowing they come in as they are. That there is a place for them to get to know new friends, to learn spiritually and to find their unique place to help. So, how would I sum this up? Simply this. If you don't have Jesus, invite Him into your life. Know that He forgives everything! Know that He will be with you in the ups and downs. And know that you are saved through His sacrifice on our behalf through what He did on the cross. If there's no other encouragement that you read than that, than I am satisfied. Pastor Jim